collection and enforcement of cash and non-cash debt
enforcement of real estate and movable property and other property rights
judicial and administrative enforcement
recovery of maintenance payments in the country and abroad
collection and enforcement of cash and non-cash debt
nforcement of real estate and movable property and other property rights
judicial and administrative enforcement
recovery of maintenance payments in the country and abroad
complaint on court enforcement officer
actions against enforcement to remove enforceability of enforcement order
lawsuits against enforcement for release of an object from enforcemen
mediation in debt repayments
consumer bankruptcy
disclosure of debtor's assets
judicial suspension of enforcement proceedings by way of enforcement injunction relief
proceedings to secure repayment of debt
ustanowienie hipoteki przymusowej,
court auctions.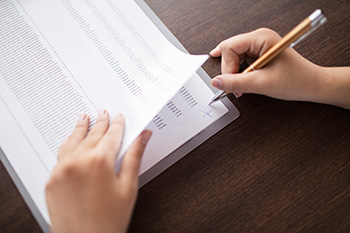 I represent my clients during debt collection and enforcement process. I manage cases regarding enforcement of cash and non-cash debts from properties and movable properties and other property rights. I provide representation for litigation and administrative enforcement proceedings. I manage cases regarding enforcement of child support at home and abroad. I prepare complaints on court executive officers. I am also engaged in representing my clients in anti-enforcement suits to deprive in part/in whole a person of their rights to execute an order. I also deal with enforcement exemption. I provide indebtedness mediation. I help my clients in cases to establish personal bankruptcy.
I represent my clients in cases on disclosure of debtor's estate if the current enforcement is ineffective. I also substitute for my clients in court proceedings regarding suspension of enforcement via anti-enforcement injunction. I manage cases regarding the establishment of compulsory mortgage. I represent my clients in suits regarding court auction.